Robocalls dropped by 30% in April because of the pandemic
One of the biggest consumer headaches has eased up at least in part due to the pandemic.Americans experienced a drop in the amount of robocalls flooding their phones in April, helped byinternational call centers being shut down during the global pandemic and government efforts to stop Covid-19-related scams.The number of robocalls made to US phone numbers last month was the lowest in two years, according to new data provided to CNN Business from YouMail, a robocall-prevention service that tracks robocall traffic across the country. This includes both scam and legitimate calls, such as payment reminders from banks.YouMailsaidAmericans received about 2.86 billion calls in April, a 30% drop from the month before and down 40% from February. At their peak in October 2019, about 5.66 billion robocalls were placed to the US in a one-month period.The decline coincides with the shuttering of call centers in countries such as India, Pakistan and the Philippines, where workerswho are placing unwanted robocalls don't own laptops to support working from home and some have lost their jobs or been furloughed.
If you get a text message saying you've come into contact with someone who's tested positive for Covid-19, don't click the link.It's a scam, officials say.Warnings about such texts have been circulating from Kansas to Maine. And it's just one of numerous coronavirus-related scams that local, state and federal officials report are attempting to prey on vulnerable Americans.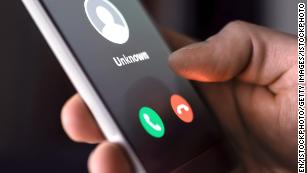 Law enforcement facing onslaught of coronavirus scams that could last for yearsText messages and robocalls offering testing kits, bogus treatments or financial relief and claiming to be from government agencies have been reported to the Federal Trade Commission (FTC) and other government agencies. Other text message hoaxes may instruct people to stock up on supplies. And now that stimulus checks are in the mail, scammers are trying new tactics to get their hands on that money and people's personal information.The FTC, the main national agency that tracks and responds to alleged consumer scams, has already collected more than 20,000 complaints from all 50 states related to coronavirus, according to data the agency released last week. Almost half of the complaints from consumers say they've lost money, at a midpoint of about $560 per reported scam.Here are some common scams floating around and how to avoid them.
The Covid-19 contact scam
One of the scams going around is a text message that tells the recipient that they've come into contact with someone who has tested positive or shown symptoms for Covid-19."Someone who came in contact with you tested positive or has shown symptoms for COVID-19 & recommends you self-isolate/get tested," one text reported to the Kansas Attorney General's office reads.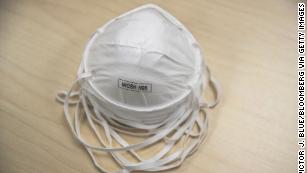 Feds uncover an alleged scheme to fraudulently sell 39 million N95 respirator masks to US hospitalsThe message then contains a website link that claims to provide information.Kansas authorities cautioned residents not to respond to the message or click on the bogus link, instead recommending that they contact the attorney general's office or local authorities.The Thomaston Police Department in Maine is among authorities warning about this particular scam, sharing a photo of a similar text in a Facebook post."DO NOT click the link! It is not a message from any official agency. It is however a gateway for bad actors to find their way into your world," the police department said in its post.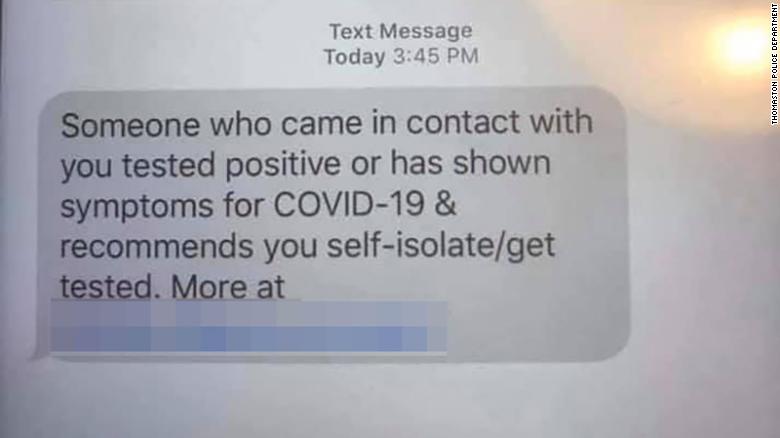 This is an example of a scam text that should be ignored, law enforcement officials say.Thomas Eagar, a patrol officer with the department and a fraud investigator with Maine's Department of Health and Human Services, told CNN he encountered the picture, which was taken in Texas, through the health department's fraud investigation unit.
The fake messages from government agencies
Be on the lookout for emails, text messages or calls that claim they're from the US Centers for Disease Control and Prevention, the World Health Organization (WHO) or other governmental agencies.Here's one robocall reported by the FTC claiming to be from the Social Security Administration:"Hello. This is a call from the Social Security Administration. During the difficult times of the coronavirus, we regret to inform you that we have got an order to suspend your socials immediately within 24 hours due to suspicious and fraudulent activity found on your social. We are contacting you as this case is critical and needs your urgent attention," the caller says, followed by a phone number that the recipient is urged to call for more information about the case.One text scam that the Federal Communications Commission says it recently learned of claims to be from the "FCC Financial Care Center" and offers $30,000 in Covid-19 relief — even though the FCC is providing no such relief to consumers. The agency says the text is "likely a phishing attempt to get personal or banking information from unsuspecting victims."
August 29, 2019
The FBI is warning the public about a nationwide scam involving perpetrators impersonating its agents, according to information released by the agency this month.
In targeting unsuspecting victims, the fraudulent caller uses technology to "spoof" the phone number from an actual FBI field office, so victims believe the inbound call is coming from federal law enforcement.
The agency indicated scammers have mimicked telephone numbers belonging to FBI field offices in California, Montana, Colorado, Texas, Wisconsin, Oklahoma, and Kentucky…
Julianne Stafford, a special education teacher in Massachusetts, recently got a terrifying phone call: someone claiming to be a Social Security official said a number of bank accounts opened in her name in El Paso, Texas, had been linked to drug trafficking — and that Boston police had a warrant for her arrest.
The only way to clear her name, the caller said, was to pay — by buying two $500 Google Play gift cards and giving the activation codes over the phone…
November 9, 2018
(CNN) Thirty billion robocalls were made to American consumers in 2017, according to YouMail, a robocall-blocking service. And while robocalls, made with an automated dialer or using a prerecorded or artificial voice, torment Democrats, Republicans and independents alike, even on this issue, Washington leadership has found a way to divide along party lines.
The division is not over whether robocalls generally are a nuisance that should be addressed, but over which robocalls should be stopped. The robocalling industry is pushing the Federal Communications Commission (FCC) to deregulate all automated robocalls made with a human agent by interpreting the definition for "automated telephone dialing systems" (autodialers) in a way that would not cover any automated systems being used by the callers…
October 17, 2018
The problem of unsolicited robocalls has gotten so bad that many people now refuse to pick up calls from numbers they don't know. It's become a defense of last resort in an increasingly frustrating situation that's led to nearly 25 million Americans becoming victims of fraud. If only it were that simple to solve.
By next year, it's estimated that half of the calls we receive will be scams, but even more worrisome, 90% of those calls will be "spoofed" — falsely appearing as if they're coming from a familiar number in your contact book…
September 1, 2018
(CNN)The paint on the road near a predominantly Latino community near Des Moines read, "Deport Illegals."
The sprayed-on sentiment didn't last the day, but some officials in the Iowa city are worried it's indicative of a simmering resentment for immigrants that has become more public recently.
The red paint defaced both directions on a two-lane road on the city's south side on Thursday.
"These actions are unfortunate and not consistent with Des Moines' spirit of compassion," Mayor Frank Cownie said. "Such actions have no place in our city."
A city worker painted over the words later in the day. The city tweeted a photo of the graffiti removal, with the hashtag #NotInOurCity…